My husband and I rarely have the opportunity to go out on a date with one another and when we do go out as a family of four, we usually stick to the places that we know have good food and quick service. So when my mother-in-law offered to babysit for us one evening, my husband knew of the perfect place to visit – Side Street Pour House.
He had visited there the week before with a couple of work colleagues and looked forward to going back and exploring their wing menu. I agreed, happy with visiting any place that wasn't a chain restaurant.
We were seated quickly upon arrival, opting for the window table so that we could gaze at the people passing through downtown Lenoir.
For appetizers, we struggled to decide and went with the fried jalapeno slices (house-battered pickled jalapeno slices) and fried pickle chips (dill pickle chips with a light, spicy breading). That was a mistake. But not because they weren't delicious. On the contrary, they were very tasty – but the serving size was huge! We ate and ate and barely made a dent in the baskets.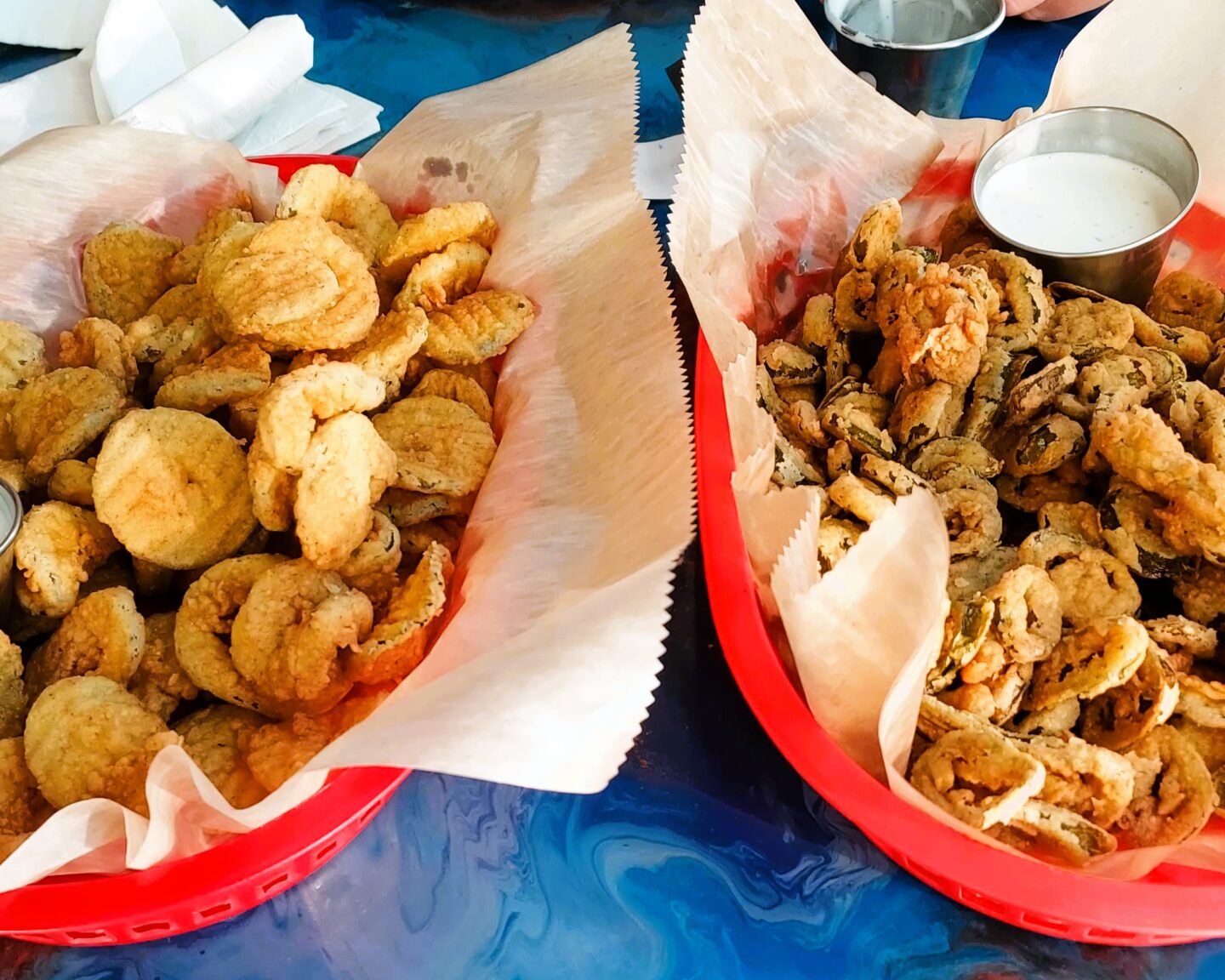 We ended up taking most of the pickle chips and jalapeno slices home, baking them, and enjoying them the next night.
For our main dish, we decided to go with three different varieties of chicken wings – lemon pepper (a dry rub), sweet/spicy, and the pour house fire. One thing to note is that while most of the other tables seemed to have a heat rating for the wing sauces, we didn't. Which meant that we didn't know how truly hot the pour house fire sauce was (according to our waitress afterward, it was the hottest). But my husband was a trooper and devoured each and every one of those spicy wings (I merely dotted my tongue against one), breaking only a minor sweat.
The sweet/spicy wings were about the hottest I would like (while my husband didn't think they were hot at all). The sauce was an amazing balance of heat and sweetness, without being overwhelming in either direction.
But the lemon pepper dry rub – that was by far the star of the show for me. They had a delicious lemony taste to them, one that I just couldn't get enough of.
We finished off our meal with dessert, the key west key lime pie cake (yellow sponge cake with a lime mousse cream cheese, finished with a lime glaze). The cake was so light and refreshing – the perfect treat to end our meal with.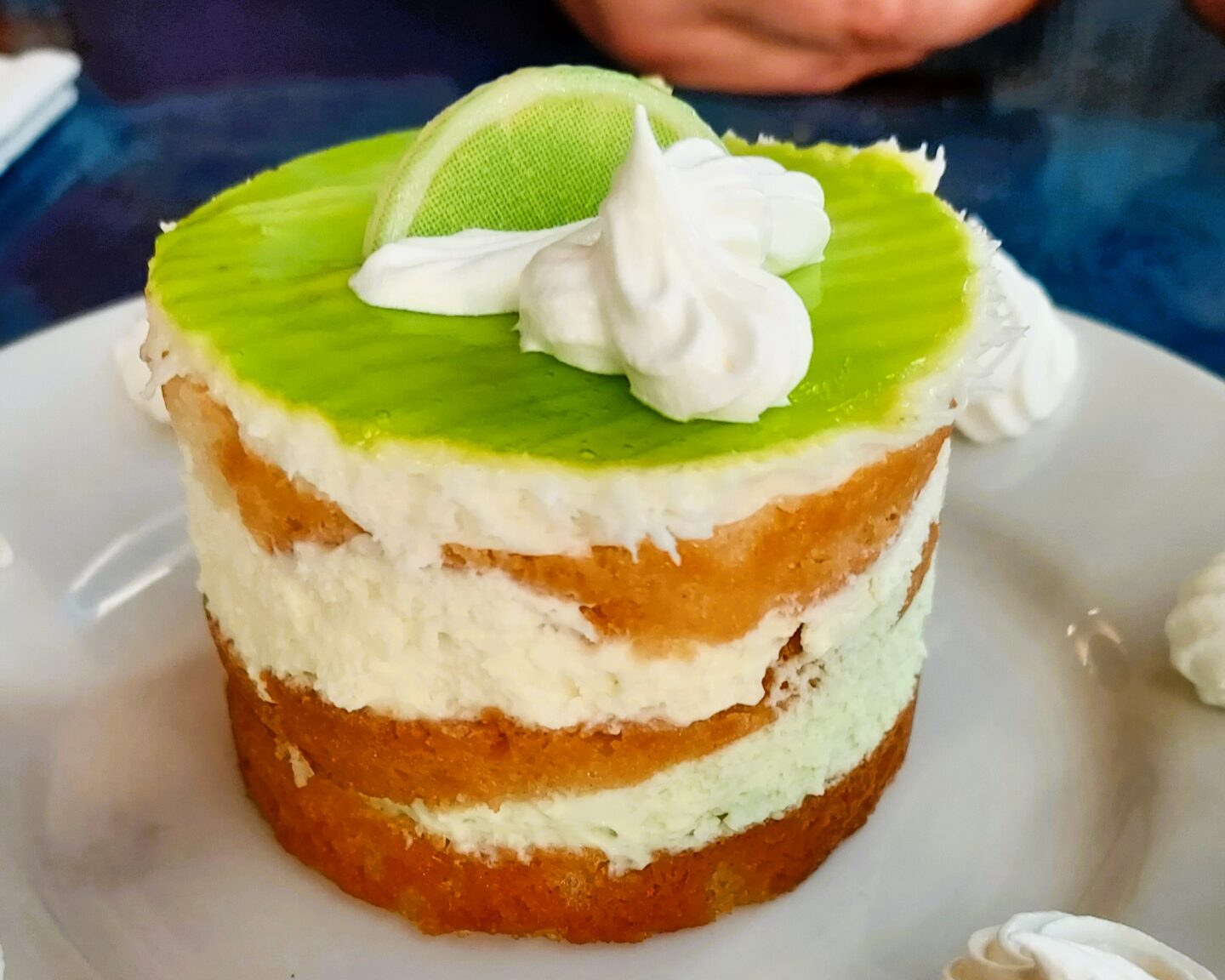 All in all, it was a great date night filled with delicious food. We will certainly return to the Side Street Pour House again and maybe try the burgers next time!