Thursday morning, we awoke hungry and I knew of the perfect spot for all of us. Next to Daybreak Donuts was a lovely little bagel shop that I had been wanting to try, Sunrise Bagels. So while my mom and the boys went to get donuts, I ordered myself a bagel.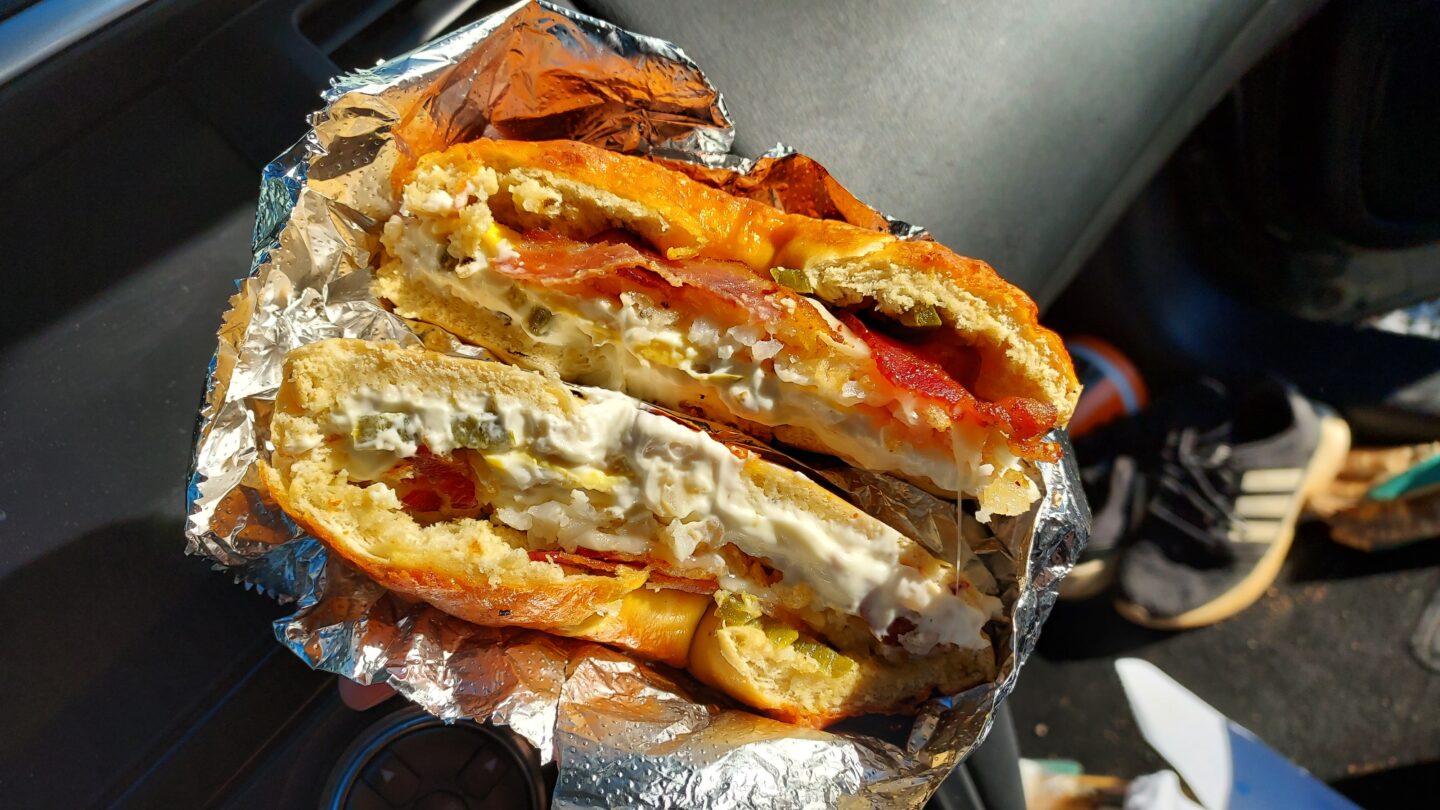 While my bagel from Sunrise Bagels was absolutely delicious, we encountered a different tale when we returned on Friday, which is shared more about in another blog post.
But as we ate our donuts and bagels, we drove around the island for a bit. We really only had one objective for that day, which was to visit the touch tank at Ecological Marine Adventures. It's something that I had been looking forward to taking my eldest son to do.
While I had originally wanted to take the boys to the Aquarium at Fort Fisher, I realized that would be about an hour-and-a-half trip, something I wasn't exactly thrilled about at this time. So I found the touch tank as an alternative. Since we arrived a little bit early, we made our way across the street and browsed the racks at Wings.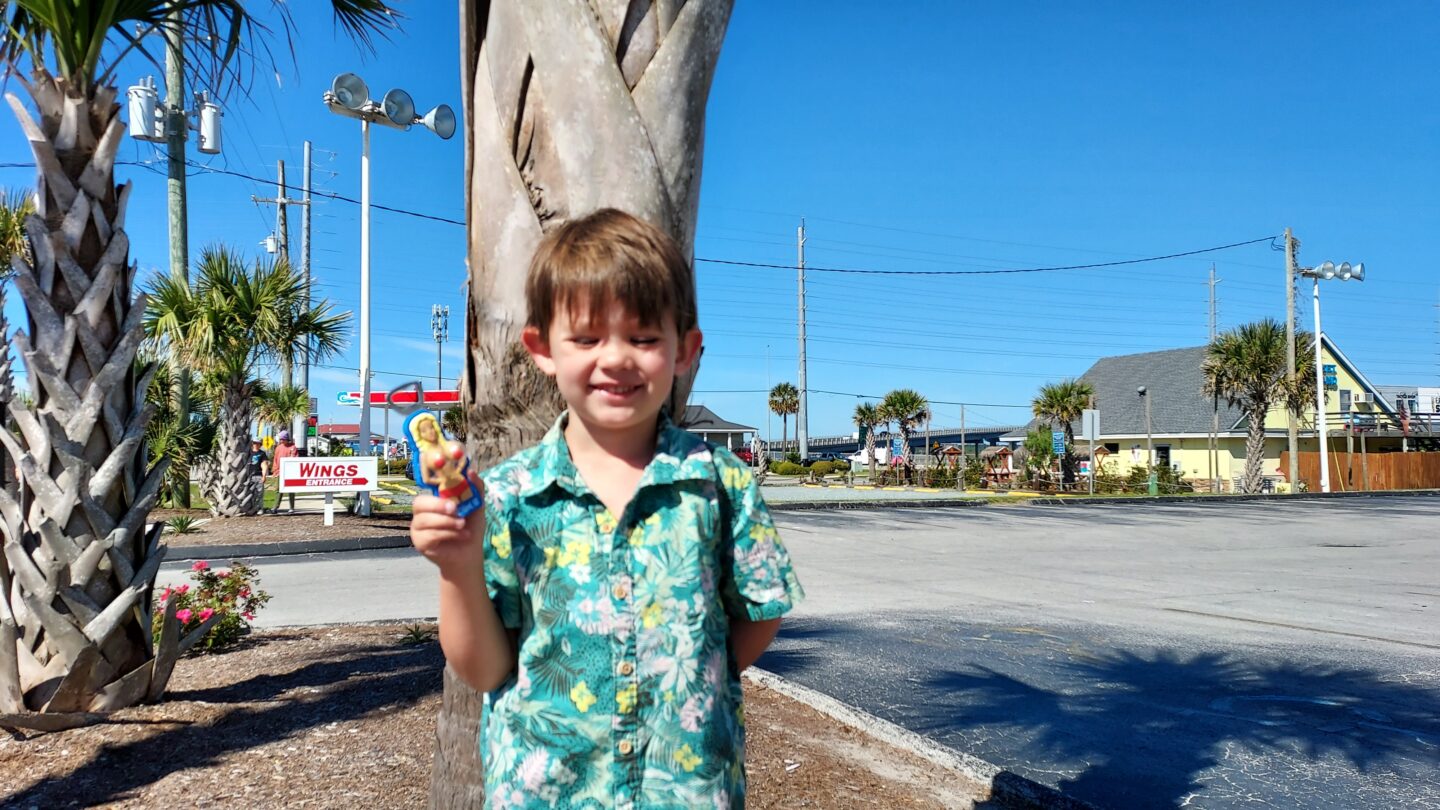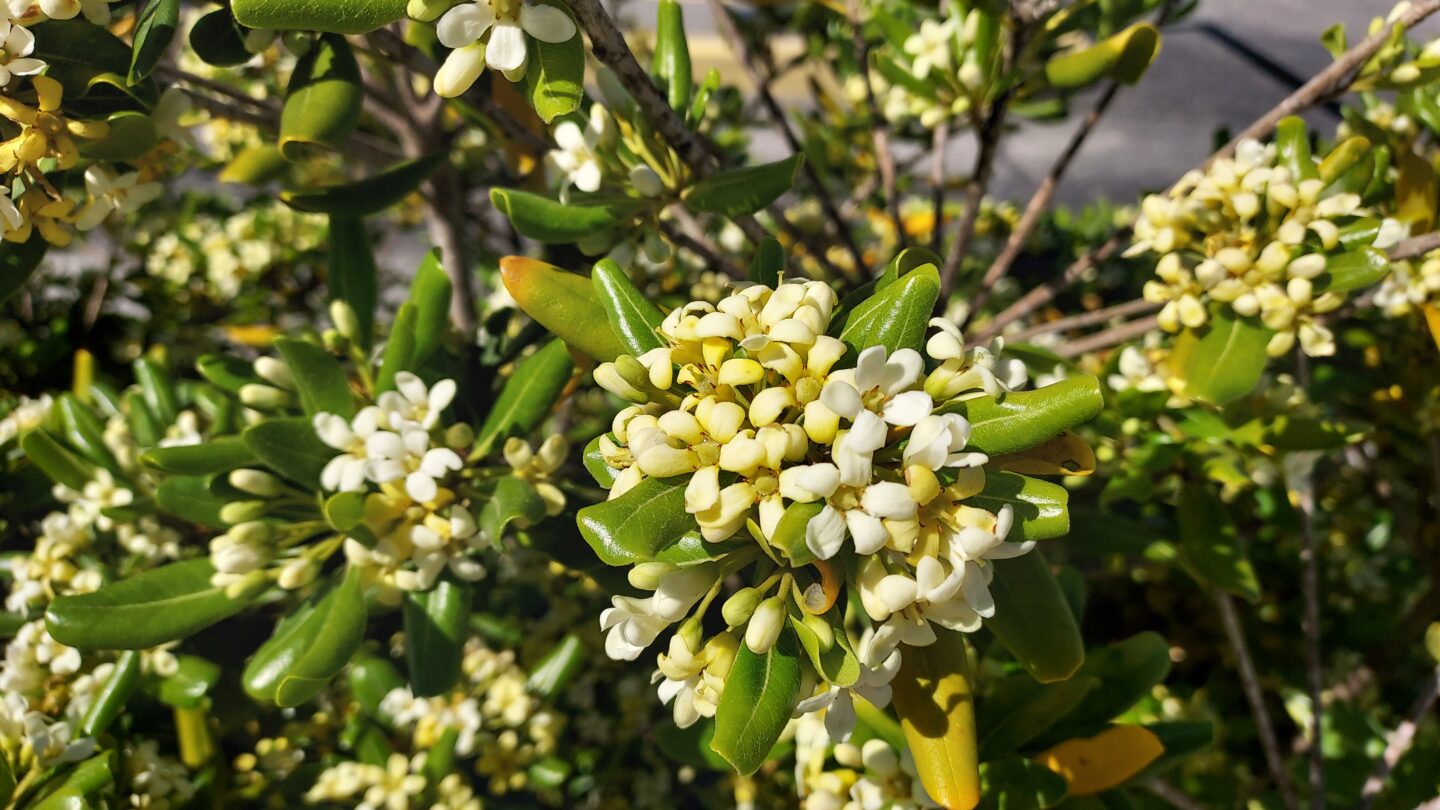 EMA teaches kids of all ages about the ocean through hands-on experiences. The touch tank was small but perfect for my boys, complete with the opportunity to touch marine wildlife, view reptiles, and play.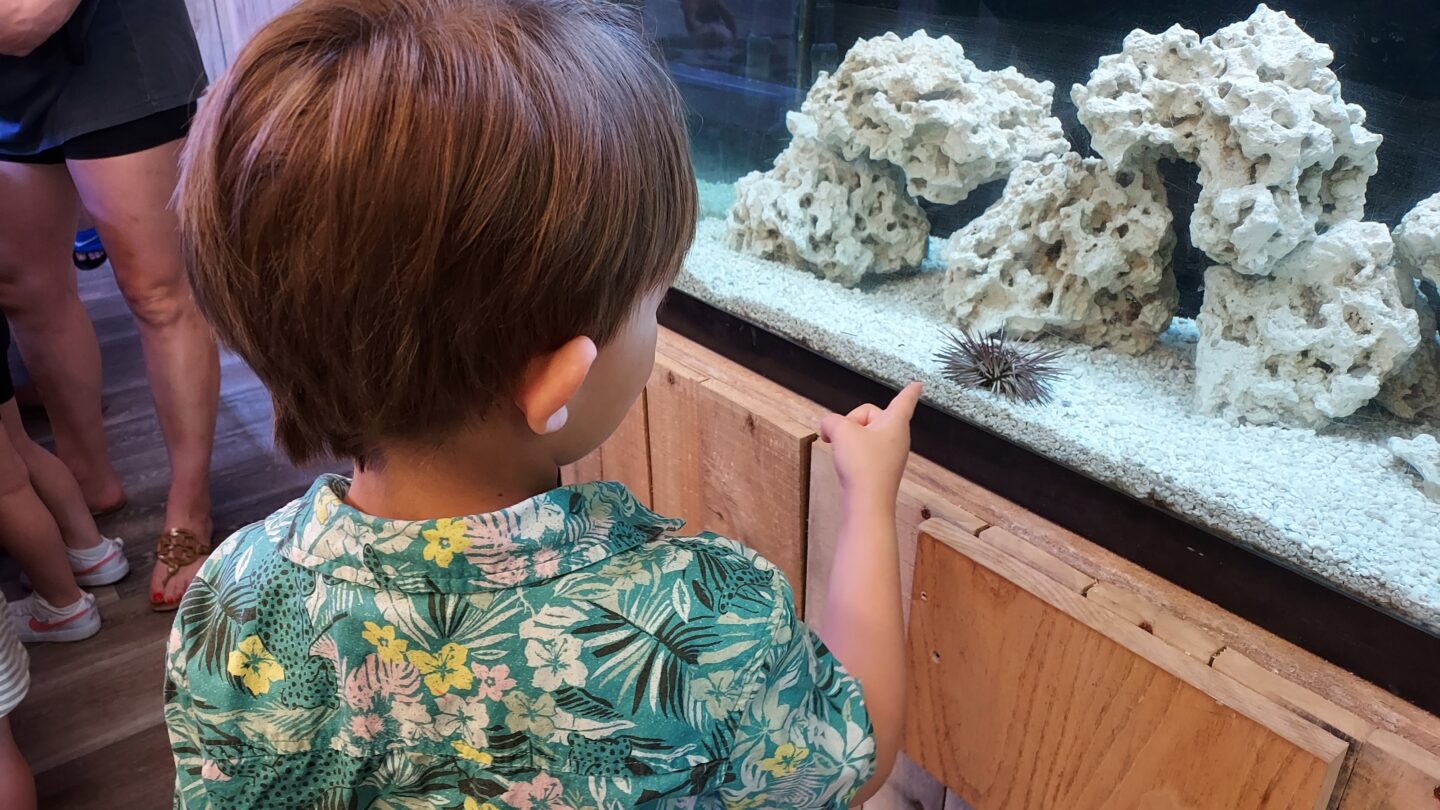 Afterward, we had hot dogs from Hot Diggity Dogz. To be honest, the hot dogs were not good, but that was probably just us and our taste buds. We are used to a different type of hot dog (the smaller ones).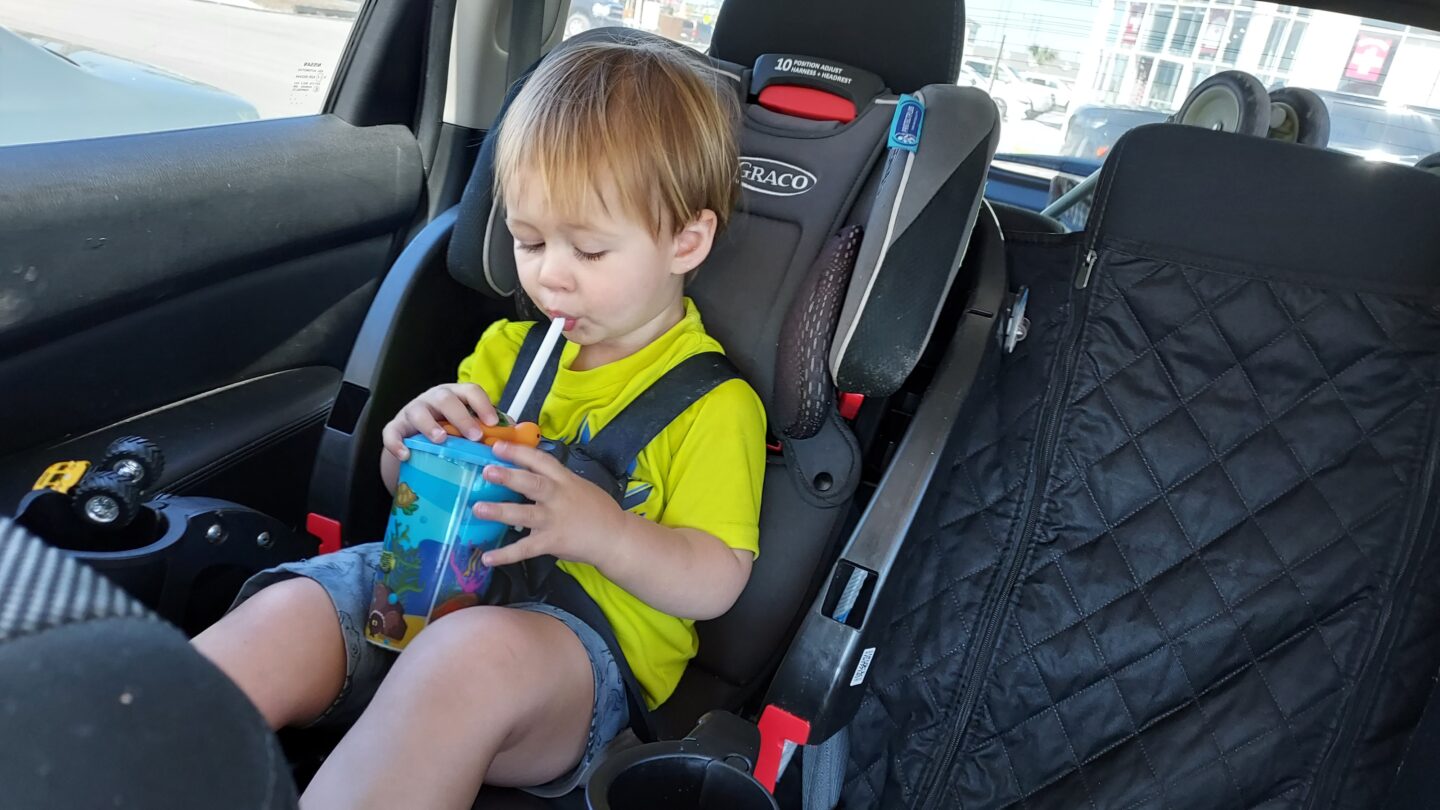 Returning back to the beach house, we spent more time at the beach before my eldest son engaged in some vacation schooling. I have a lot of various ocean/beach-themed resource materials and so I brought a portion of them with me. So we took some time to learn about sea shells, sea turtles, and pirates while eating plate of fresh veggies and hummus.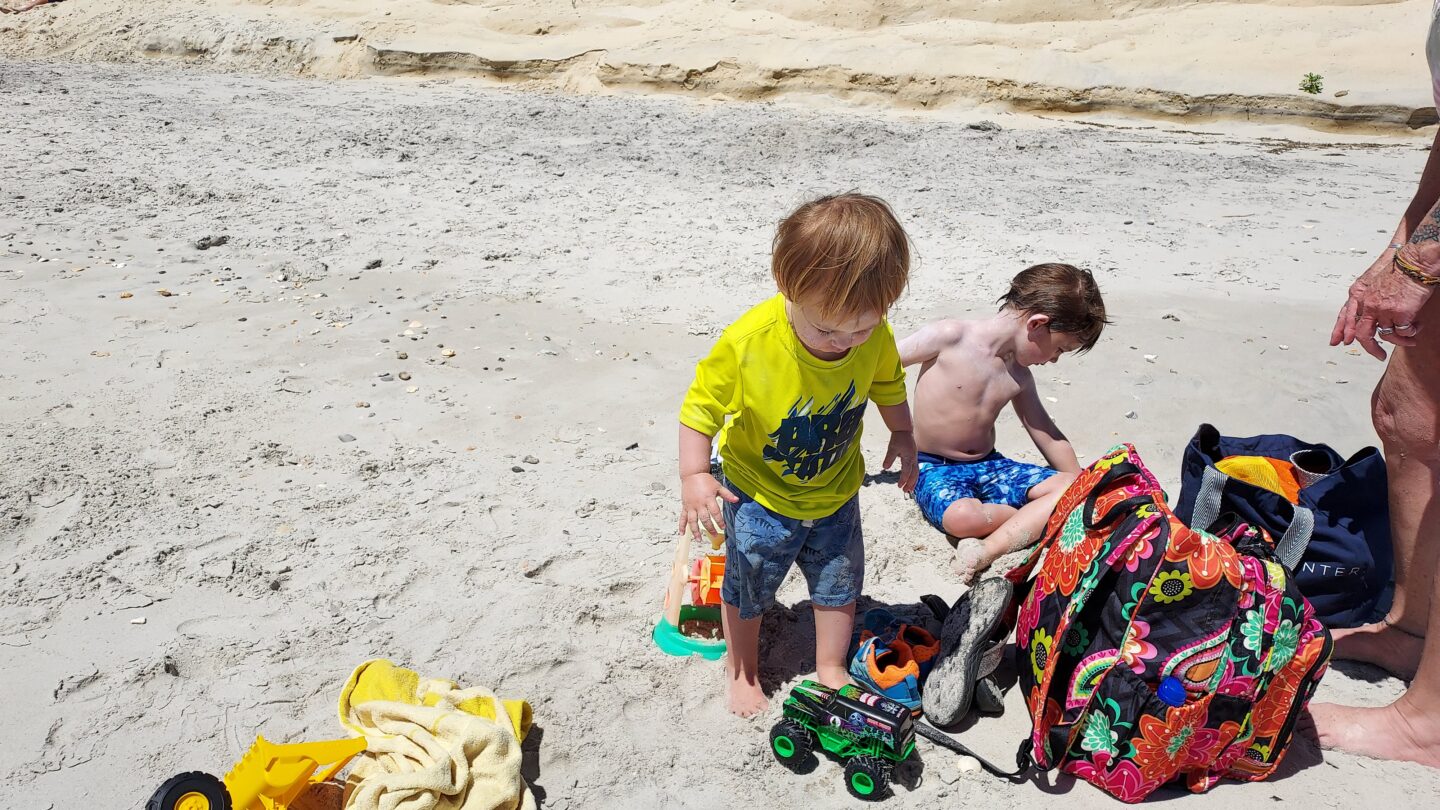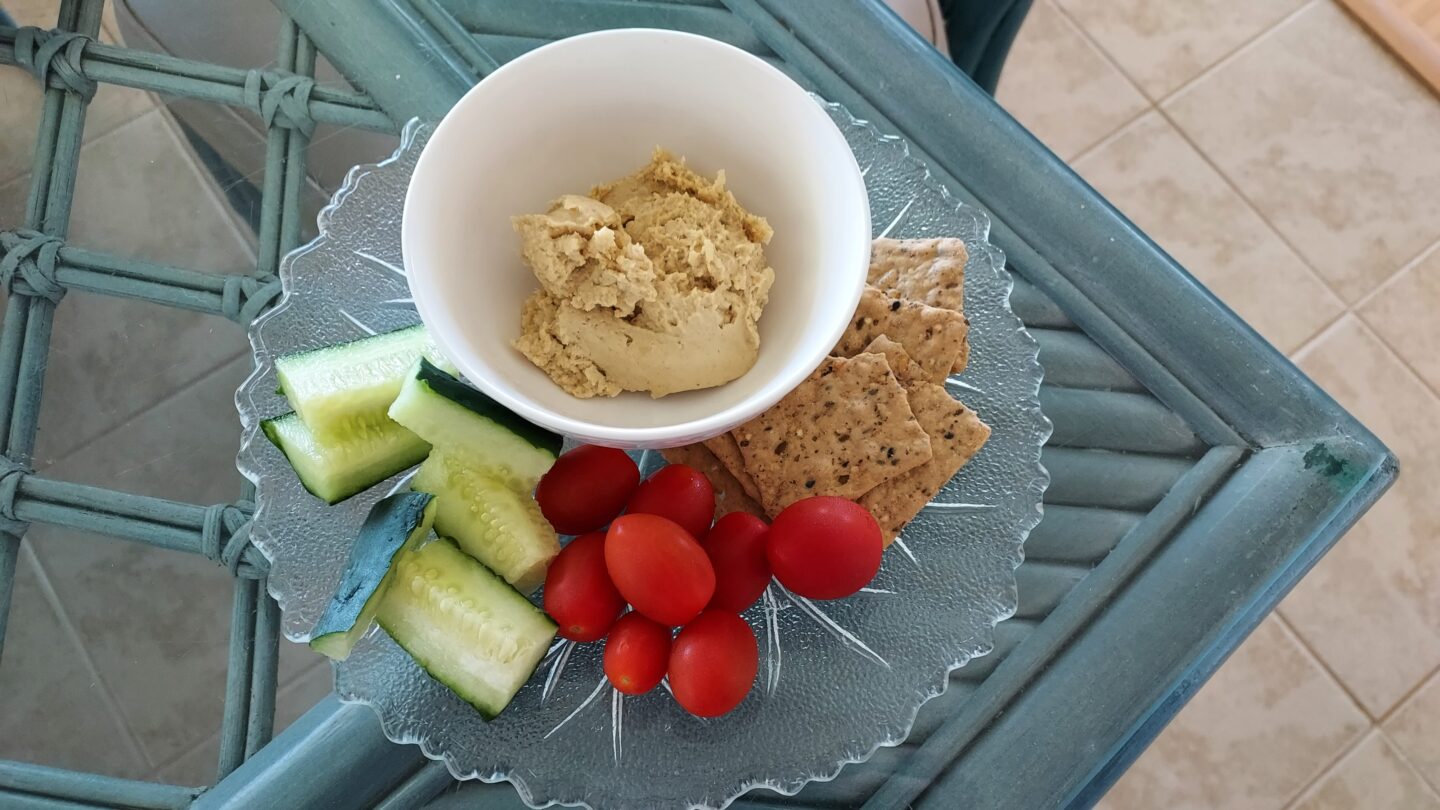 For supper, we ordered from Max's Pizza. The last time we went to Surf City (in 2019), we ate out at Max's Pizza and it was so delicious that I knew we had to order from them during this trip. So we ordered a cheese pizza and a ham and cheese sub.
And guess what?
It was just as delicious as I remembered.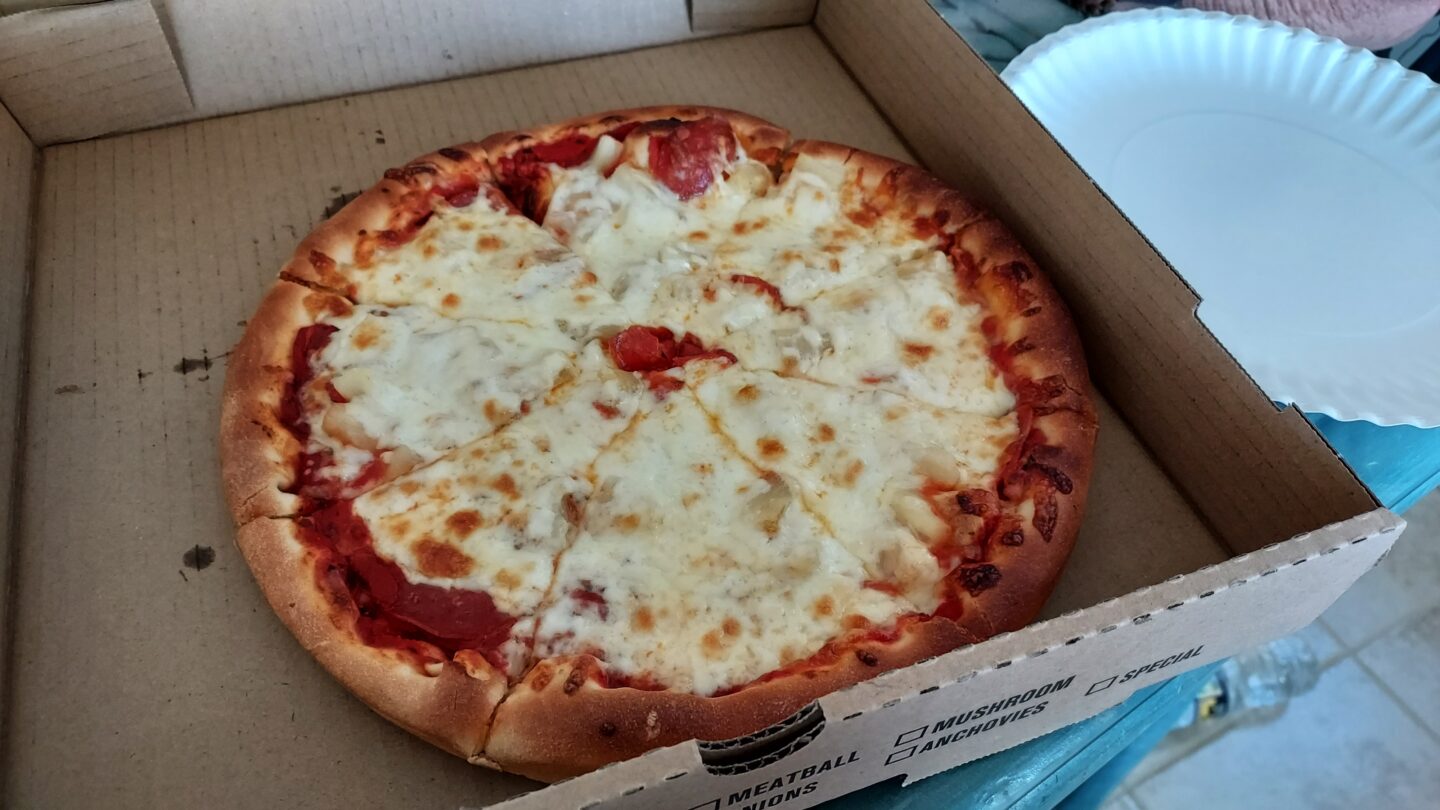 After filling our bellies, we spent the rest of our evening playing board games. The beach house had Candyland, which made Caleb perfectly happy and content until bedtime.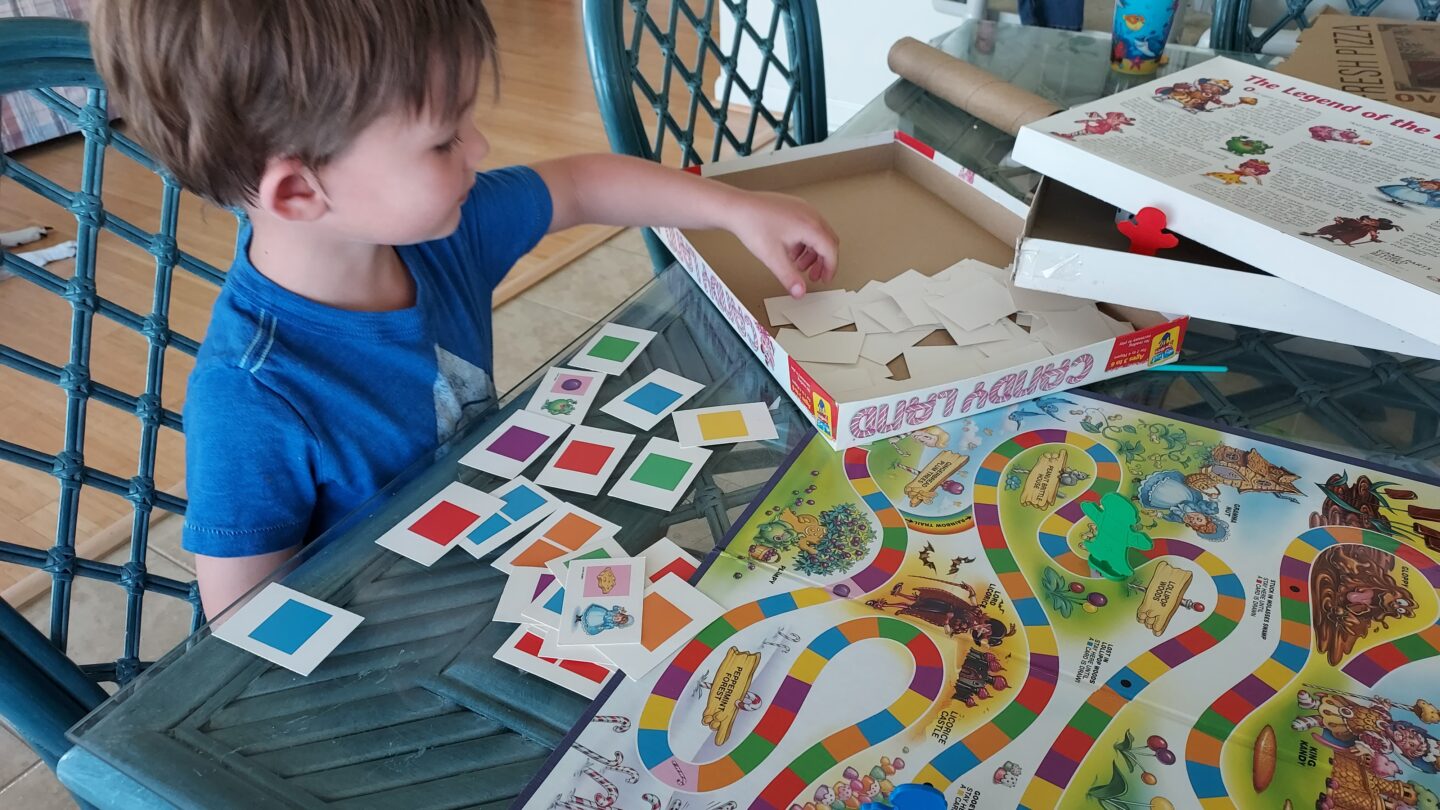 Locations Mentioned:
Sunrise Bagel Co.
303 S Topsail Drive Unit B,
Surf City, NC 28445
Ecological Marine Adventures
106 N Topsail Dr,
Surf City, NC 28445
Max's Pizza
602 A Roland Ave,
Surf City, NC 28445